"Welcome to Paradise," said the girl behind the counter with an orchid pinned to her hair. A balmy breeze was ruffling my hair as I checked into the resort. It was early afternoon with the sun in full blaze in a cloudless sky. This was check-in Friday. There were so many people and kids coming and going they give you check-in days, like college.
She handed me a welcome packet about tours, restaurants, shopping and rainbow shaved ice treats. All at the resort. They don't want you wandering off the property and spending money elsewhere. You want to grill your own meat? They have the latest grills, all ten bright and shiny ones, next to the lagoons. You want massages? Step this way. Brunhilde is waiting. How about hula lessons? Sign up for an all-exposure class on the lawn in front of the restaurant. You're the entertainment while guests gobble fish tacos with pineapple salsa and garlic fries at double the price of anything on the mainline.
Alf and I noticed that mos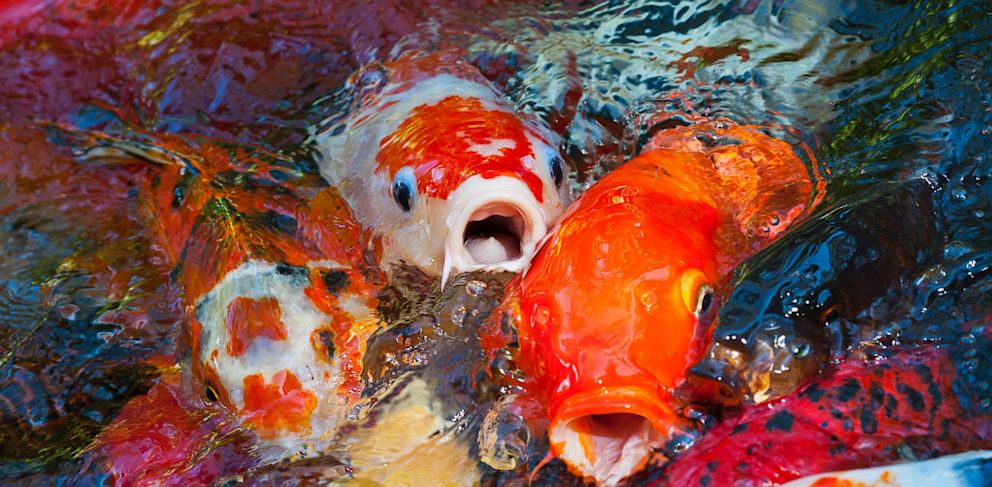 t of the guests were our age with our same body shape. We felt right at home.
They sunbathed on chaise lounges by man-made lagoons, by periwinkle pools and under thatched trees made in Mexico. No one minded the artificial landscape except me. Why did it come to this? Was it a way to control and contain it? What was wrong with a more rugged look?
The koi in the pond were overweight by a few hundred kilos. It was because they had regular feeding hours like we did. Too many fish tacos.
The drinks tasted the same no matter where you were and what you ordered. They were all sugared up and splashed with ice and straws.
The big surprise for me was the pineapple. Never a big fan because of its tartness, the ones on the island turned me into an addict. They were sweet, juicy, crunchy and thirst quenching. I had to visit a plantation and see for myself how they were grown. This led us to the Dole plantation, which when we arrived was packed with visitors from around the world. It was more a souvenir shop with a few plants growing outside, but they were real. I also saw cocoa trees with pods. When I asked where the real plantations were, I was told, "Costa Rica." I was buying and devouring Central American pineapples in Hawaii? I was in shock. What else were they not telling me?
Calvin says, "You don't believe all beagle breeders come from England, do you? Remember, I was a Napa pup."